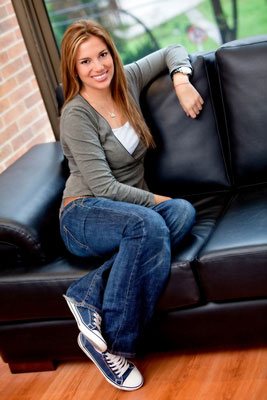 Keeping an organized house is not always easy, especially if you have a family of 4, 5 or 6…
However, I have found that mudrooms can make a huge difference as far as keeping the house cleaner. In my experience, it also seems to be a very effective way at preventing items from getting lost. =)
Not all homes have space for a mudroom though. They can also be expensive to build too.
That's when I started looking into pre-made mudroom "units", cubbies and storage lockers that I could actually buy.
It turns out that there are several different very simple and affordable options. Whether you are looking for a fancy-looking entryway organizer, a shoe cubby bench or an all-in-one mudroom storage unit, it's out there.
All you need to do is pick out the style, size and features that you like. Then, order it and have it delivered. Most units required minimal assembly, so you can have a brand new mudroom put together in an afternoon instead of hiring a remodeling contractor.
Contact us if you have any questions!
Allison
allison @ mudroomcubbies.com

Also find us on: Twitter | Facebook | Google+ | Pinterest