We all want a place where we can just throw our stuff down when we walk in the door, but we don't always want to spend a lot of money. This Prepac Entryway Organizer is the perfect solution.
You don't have to spend days building something, yet you don't have to go without a mudroom either. Have a complete mudroom organizer delivered straight to you (with free shipping) for only about $165. Here it is: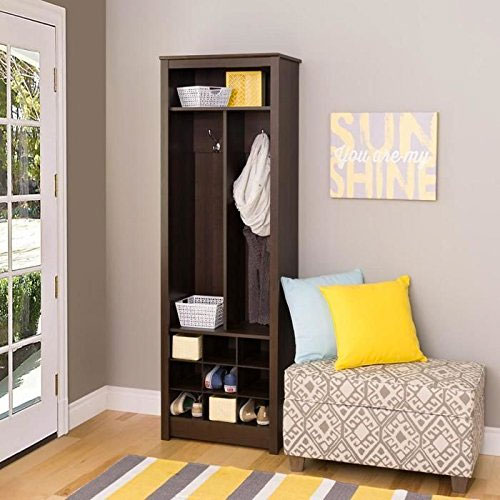 What I really like about this unit is that it contains lots of storage cubbies, yet it is not too big where it takes up a ton of space. This is the perfect solution for an entryway that is small or one that is essentially a hallway.
I have limited space next to my front door, so I definitely appreciate furniture that doesn't overpower the space. I also have a special place in my heart for this space-efficient mudroom because it doesn't cheapen the entryway.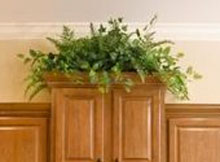 A neat trick that I've found is to stick a potted plant like ivy or a fern and let it drape down, like in the photo on the left. This technique adds a decorator touch and makes the storage cubbies look more elegant.
The smaller size makes it more versatile, and it gives you the ability to "custom design" your own storage wall if you have the space. By the way, mudroom organizers don't have to have depth to be fully-functional.
The Creativity Exchange shows how one homeowner built a 6″ deep mudroom in a hallway, and you can see how much stuff that can store in it (neatly).
Dimensions: 72.5″ Tall x 23.5″ Wide x 13″ Deep
More Entryway Storage Ideas with the Entryway Organizer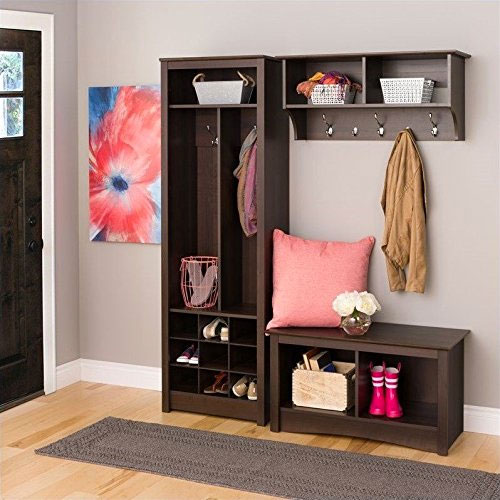 If you want more mudroom lockers for more people, simply add more units alongside each other. Some people get two pieces to use as end units and then place a storage bench in between for seating or additional storage.
Since the units only come out from the wall about a foot, they are easier to put in a variety of places where you want additional storage (ie the garage by the door into the house).
Speaking of the garage, mudroom lockers are very convenient for athletes. I love having a spot in the garage to stick all of my running shoes, sweatshirts and baseball caps before I walk into the house.
The shoe cubbies (9 total) provide plenty of space for gym shoes. In addition, the coat hook area can store jump ropes, exercise bands, yoga mats and more.
Specs:
Rich espresso laminate finish
2 sturdy double coat hooks
1 open upper shelf (21.25″ wide x 8.75″ high x 11.75″ deep)
9 shoe cubbies (Each cubby measures 7″ wide x 5.25″ high x 11.75″ deep)