Create your own mudroom storage area out of a credenza? That's right. You can take the Sauder Adept Credenza and turn it into a highly-functional yet totally stylish storage space.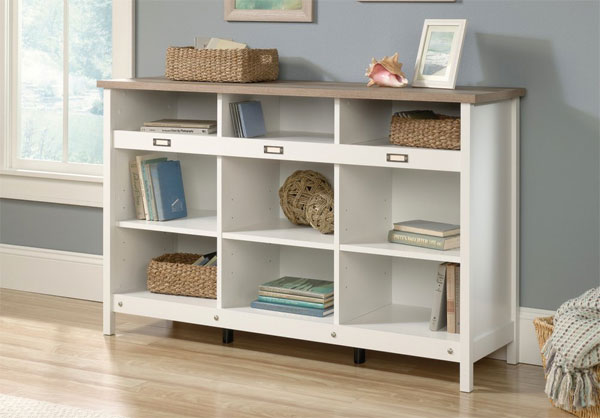 This easy-to-assemble unit only costs about $200, and doesn't take much time to put together. If you don't want to spend a lot of time planning your mudroom (or spend a lot of money buying it), this unit may be for you.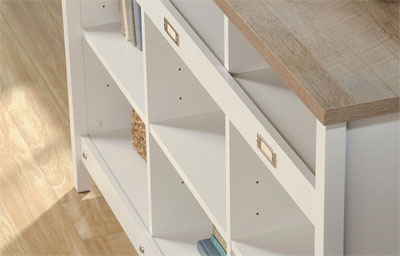 Compared to other mudroom furniture, this credenza can actually fit quite a few items.
Not to mention, the shelves are deep and I personally think that they are larger than they appear.
You can also adjust the shelves, which makes storage much easier. Create a straight uniform look, stagger the shelves to suit your needs or remove them altogether.
Worried About Looking Messy? Here's a Simple Solution: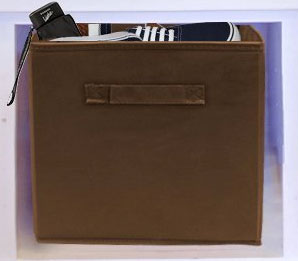 Like other cubby dressers, you can get foldable storage baskets that fit in the cubbies. I like these baskets because they conceal items that detract from the stylishness of your credenza.
These baskets don't cost a lot (about $3 apiece), yet they feature a casual contemporary design. In other words, they don't look cheap, and they can upgrade the look of your space.
About the Sauder Adept Storage Collection: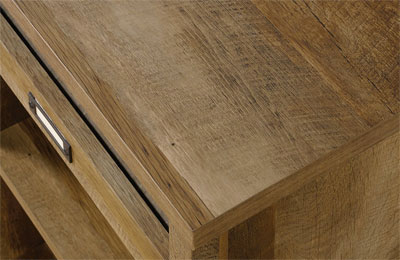 Sauder is known for its sturdy, stylish furnishings with affordable prices. People like their pieces because they offer that designer "look" without the expensive price tag.
The Sauder Adept Storage Collection is no different. In fact, they've turned ordinary storage cubbies and closets into designer-looking cabinets, armoires and credenzas.
You can add style and function to your home without having to give up one or the other. Furthermore, you get durable, classic styled furniture in neutral colors that can last you many years to come.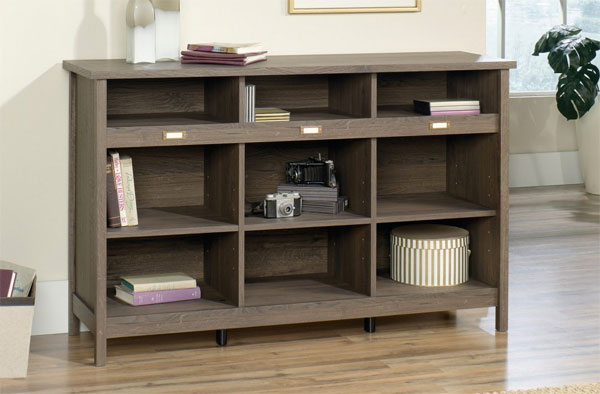 9 Cubby Storage Unit Specs:
Dimensions: 36.3″ tall x 58.2″ wide x 17.2″ deep
Weight: 125 lbs
Material: Engineered Wood with Laminate
Shelves: Adjustable (3 adjustable, 3 stationary with ID tags)
Color Options: Brown, Cobblestone or Soft White with Lintel Oak Accent